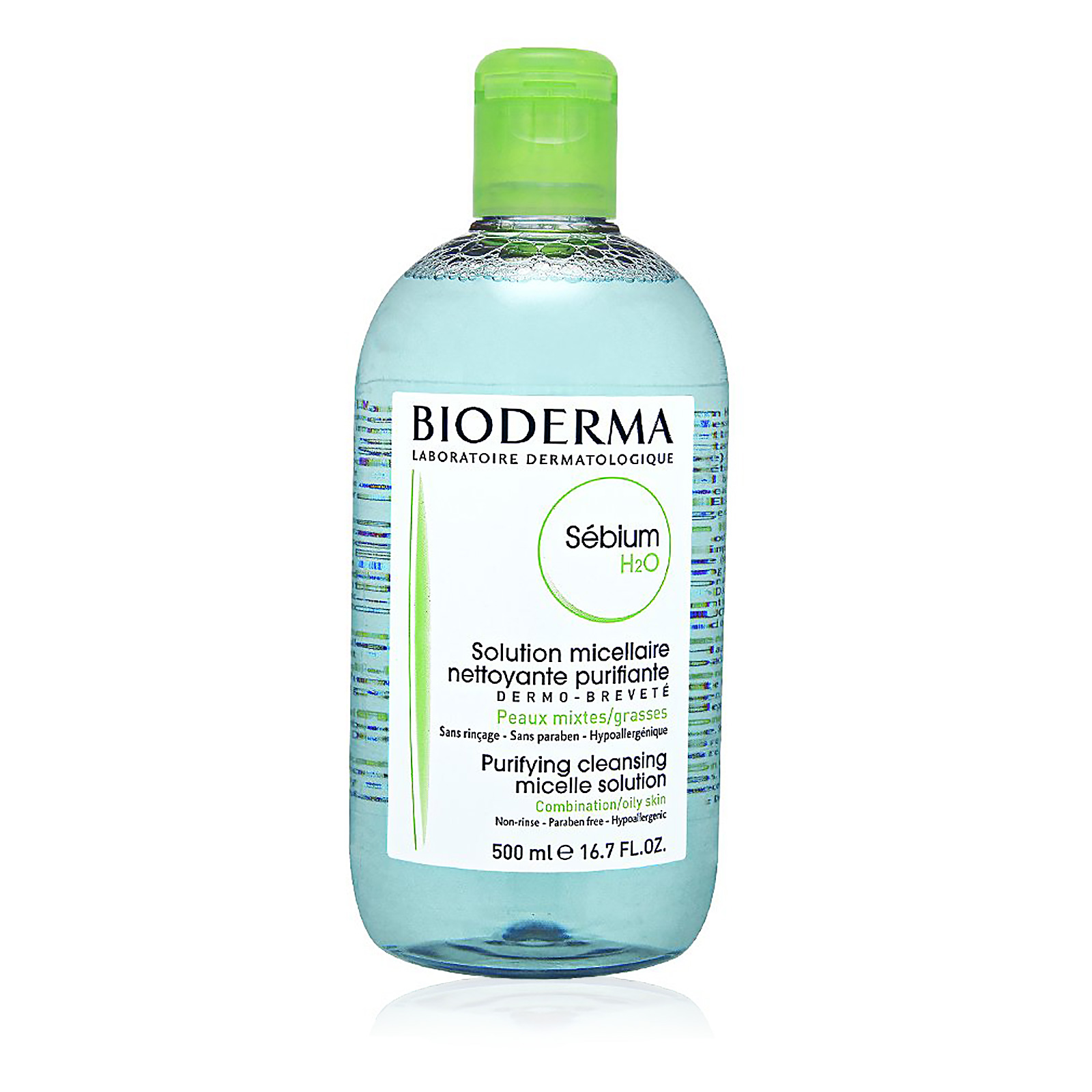 Sébium H2O Micelle Solution (Combination or Oily Skin)
Sébium H2O
AKB $14.00
| RETAIL $15.00
7% off retail
PDID: #10840
Size 500 ml
Always Authentic, Always Affordable! Learn more
Our international buyers source products directly from manufacturers, authorized distributors, and high-end department stores to guarantee product authenticity and quality. Depending on the country or beauty market the products come from, the packaging and label may look slightly different than what you see on the shelf in U.S. stores. We eliminate expensive advertising, gift wrapping, and samples to offer authentic luxury brands at prices that average 10 - 40% less than retail.
Bioderma Sébium H2O Micelle Solution (Combination or Oily Skin) details:
A makeup-removing micellar water for combination to oily skin that mimics the skin's natural composition.
It refreshes you instantly while gently washing and removing makeup without drying out your skin.
It also purifies the skin and regulates sebum production to avoid clogged pores and clarify the complexion.
The unique natural combination aids in raising the skin's tolerance threshold.
Soak a cotton pad. Cleanse and/or remove make-up from face. No rinsing required.
Aqua/Water,Eau, PEG-6 Caprylic/Capric Glycerides, Sodium Citrate, Zinx Gluconate, Copper Sulfate, Ginkgo Biloba Leaf Extract, Mannitol, Xylitol, Rhamnose, Fructooligosaccharides, Propylene Glycol, Citric Acid, Disodium EDTA, Cetrimonium Bromide, Fragrance (Parfum)