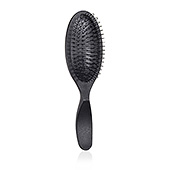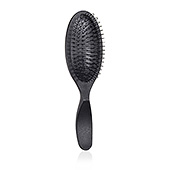 Pramasana Exfoliating Scalp Brush
AKB $20.00
| RETAIL $21.00
PDID: #12780
Size 1 pc
Always Authentic, Always Affordable! Learn more
Our international buyers source products directly from manufacturers, authorized distributors, and high-end department stores to guarantee product authenticity and quality. Depending on the country or beauty market the products come from, the packaging and label may look slightly different than what you see on the shelf in U.S. stores. We eliminate expensive advertising, gift wrapping, and samples to offer authentic luxury brands at prices that average 10 - 40% less than retail.
Aveda Pramasana Exfoliating Scalp Brush details:
Exfoliates the scalp to aid in the release of build-up and impurities, allowing for optimal washing.
When used in combination with massage, it helps to improve microcirculation in the scalp.
The looped bristles massage the hair without tangling it, giving it the ideal foundation for healthy hair.
The paddle brush has only one hole to prevent bacterial growth on the inside of the brush as a result of pooling water.
Massage dry scalp daily, in or out of shower.