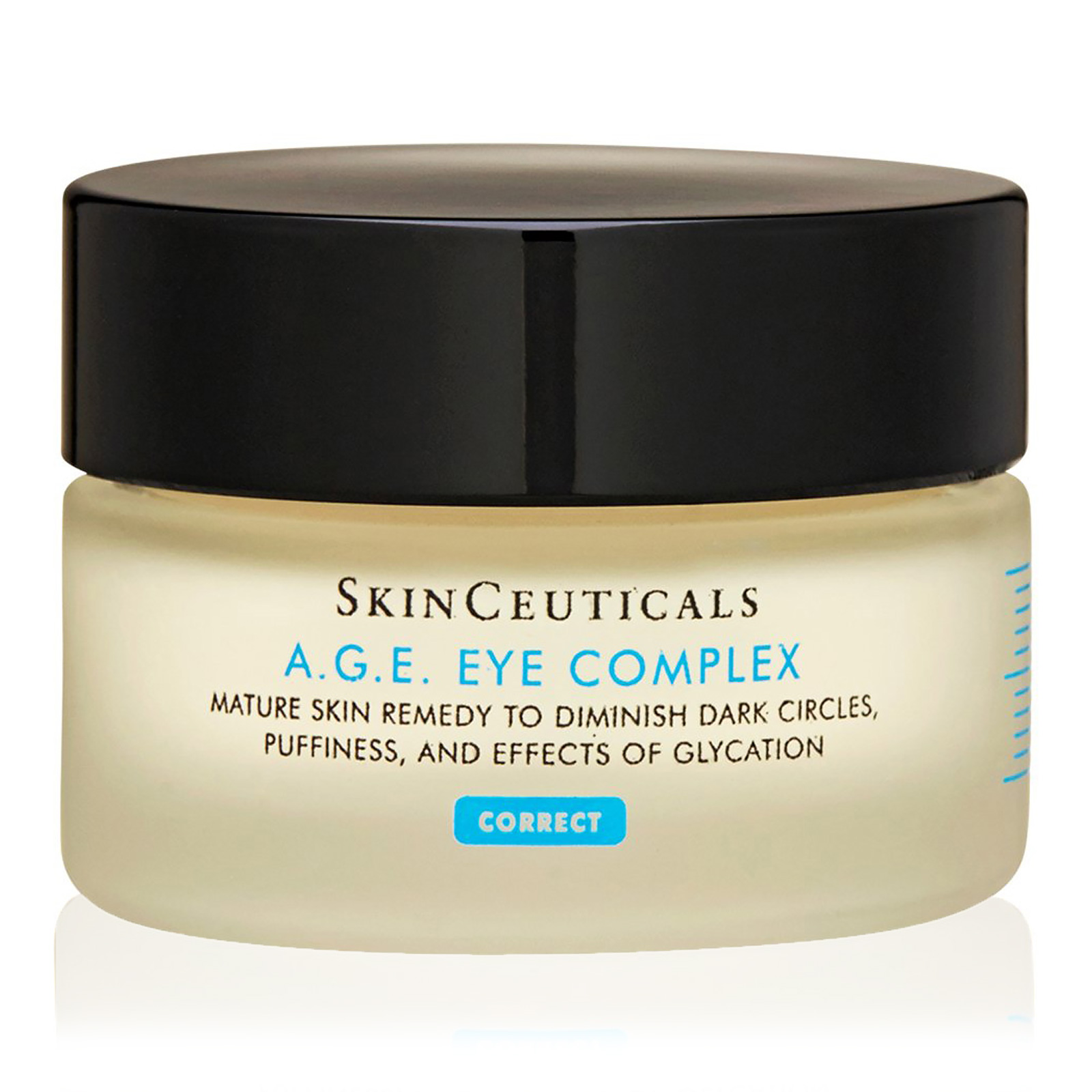 A.G.E. Eye Complex
PDID: #11336
Size 15 g 0.5 oz
Always Authentic, Always Affordable! Learn more
Our international buyers source products directly from manufacturers, authorized distributors, and high-end department stores to guarantee product authenticity and quality. Depending on the country or beauty market the products come from, the packaging and label may look slightly different than what you see on the shelf in U.S. stores. We eliminate expensive advertising, gift wrapping, and samples to offer authentic luxury brands at prices that average 10 - 40% less than retail.
SkinCeuticals A.G.E. Eye Complex has the following features: Provides a three-dimensional treatment that contains a unique combination of ingredients to dramatically improve severe signs of intrinsic aging around the eyes. Helps diminish dark circles, puffiness, and effects of glycation. Contains complex of flavonoids and synergistic peptides to diminishes the appearance of dark circles, reinforces firmness and tone in the eye area and diminishes under-eye bags. Includes blueberry extract to inhibits the glycation of collagen and elastin to keep skin supple and flexible while protecting healthy, non-glycated collagen from breakdown. Stimulates synthesis of glycosaminoglycans (GAGs), the essential molecules responsible for holding water and nutrients in the skin, increases skin elasticity and thickness, stimulates collagen synthesis and boosts skin moisture levels to reduce wrinkles and crow's feet.
Apply once or twice daily under the eyes and around the brow area.
Aqua/Water, Glycerin, Dimethicone, Isohexadecane, Paraffin, Silica